I was in the need of a Clavinet for a Disco-Reggae styled tune, so I wrote this patch.
A cheap and simple but effective sample-based clavinet for the 201 Pocket Piano.
Before I hear any complaints – yes, this patch is monophonic and will remain like that for now.
Controls:
Knob1 (Shape): Bandpass Filter
Knob2 (Tone): Damping/Sustain
Knob3 (Surprise): Wah Wah
Check out the video below to see how the whole thing sounds in a musical context.
Apologies for the sloppy playing – unfortunately I had some rough latency issues while recording which confused me a lot, but given the circumstances it doesn't sound all that bad for that anyway.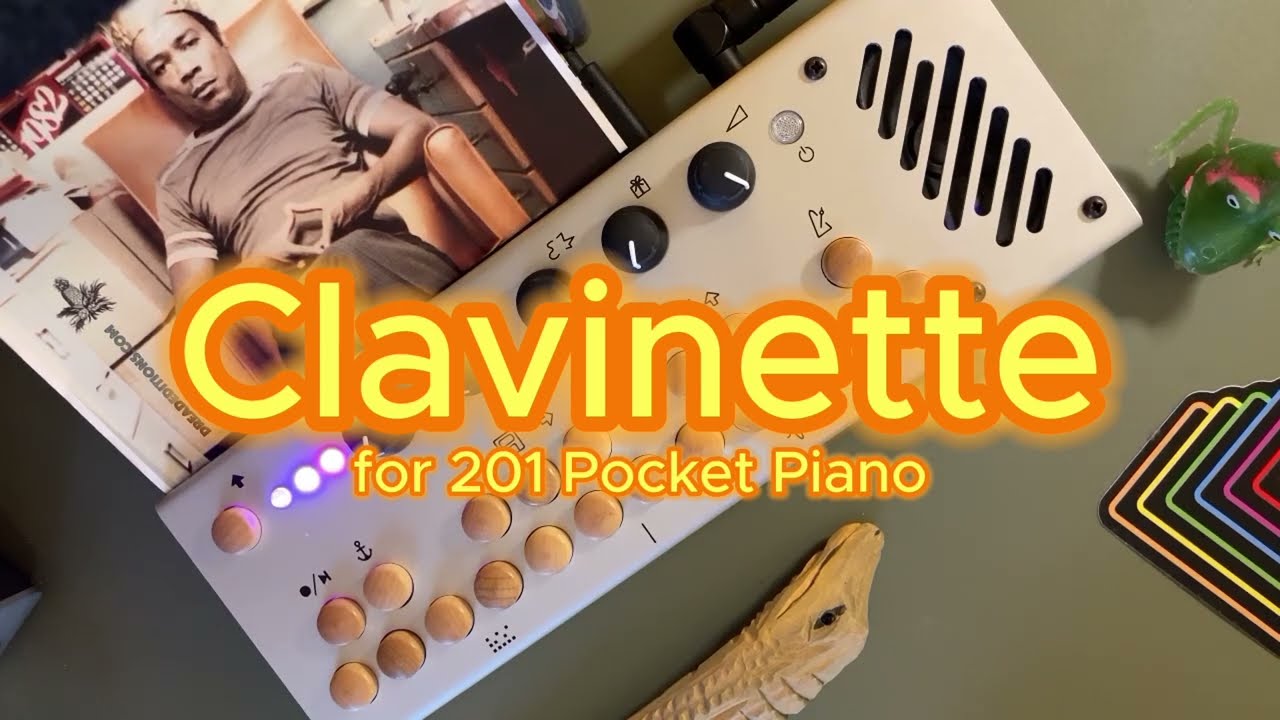 Enjoy or not!