Hi - we are excited to announce our newest synth: the 201 !
Here's a demo: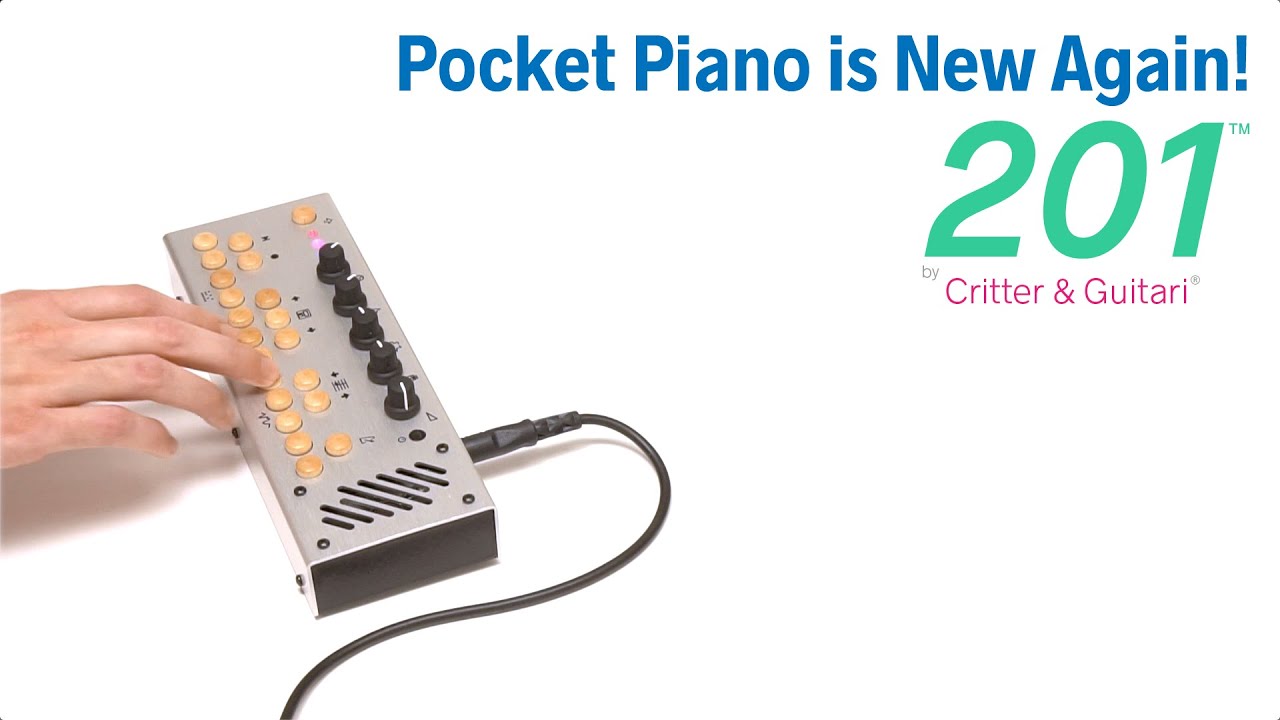 More information here:
https://www.kickstarter.com/projects/critterandguitari/201-musical-synthesizer
this is dope. a programmable rompler. i love seeing faust getting some love in the software stack.
Glad you like it!
Yeah - the 201 is more like our old Pocket Piano. Like the PP, the 201 is a 'just turn it on and jam' type of synth. It's got an easy framework to build up your sound:
Select a note pattern (arpeggio)
Select a synth
Control the synth parameters with three knobs (envelope, tone, and 'surprise'!)
Change any of the above until you find what you're looking for or stumble onto a happy accident!
Everyone loves a synth gift!!

Back our Kickstarter for the new 201 Pocket Piano synth! It's a great gift for the musician in your world!
The 201 will ship in the Spring, but we can mail you a C&G-designed card you can give as a placeholder 'gift' this holiday season! Check our Kickstarter page for more information:
https://www.kickstarter.com/projects/critterandguitari/201-musical-synthesizer
Hi! Will this funky little synth support MPE? If it did, it could be a very nice companion to a Linnstrument!
This is so awesome!
Can you already tell when they will hit retailers in Europe and at what price?
@Trunks - Thanks for your interest! Right now we're focusing on the Kickstarter campaign.
Alright. Can you already estimate the resale price? I am wondering if it would be cheaper to backup the campaign and paying customs vs waiting for the release.
The Kickstarter 'rewards' are estimated to ship in April. Fulfilling these rewards will be our priority. In the current economic situation and global demand for parts, it is hard to estimate future pricing right now.

Curious about the 201's interface? The knobs and keyboard keys are organized in a simple, straightforward way so you can dial up your sound quickly and easily!
The keyboard keys do two jobs:
Play musical notes
Control global functions using the Shift Key. To access these controls, simply press and hold the Shift key and then press the keyboard key. Your desired change will occur instantly.
This diagram shows the knob parameters and Shift menu roles of the keyboard keys:
Ehhh… how would you describe the difference between an organelle and the 201?
Thanks for your interest @Johan_Verbeek !
The 201 is a synthesizer at its heart. The 201's battery power, built-in speaker, wide array of sounds, and intuitive interface are all designed to make the 201 a fun, portable, and easy-to-use synth. In this respect, the 201 has more in common with our earlier Pocket Piano instrument.
Like the Pocket Piano, the 201's knobs always control the same parameters, so it is easy for anyone to use. Straightforward functions with a wide range help you dial up new sounds quickly and predictably!
Where Organelle can be thought of as a musical Swiss Army knife capable of sampling, synthesis, and/or effect processing, the 201 is focused on being a synth. At the same time, the 201 borrows some of the Organelle's tech: the synthesis engines are created in Pure Data and Faust. Users may edit these to their liking, or create new ones.
So, although they may look similar and have some overlapping features, we hope the 201 stands out as a dynamic instrument you'll want to play with friends & family at your kitchen table, couch, backyard, and more!
Quick demo showing evolution of a sequence as new arpeggios and synths are applied to it!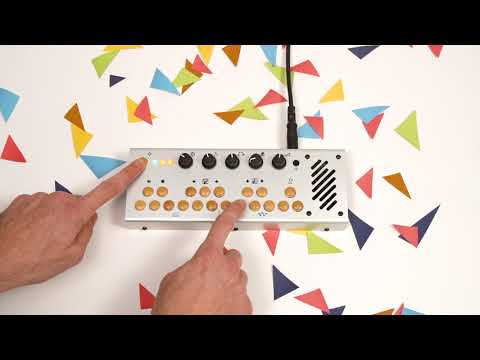 Reserve your 201 today: http://kck.st/3i1W3wu
Here's a track we made entirely with the 201 Pocket Piano!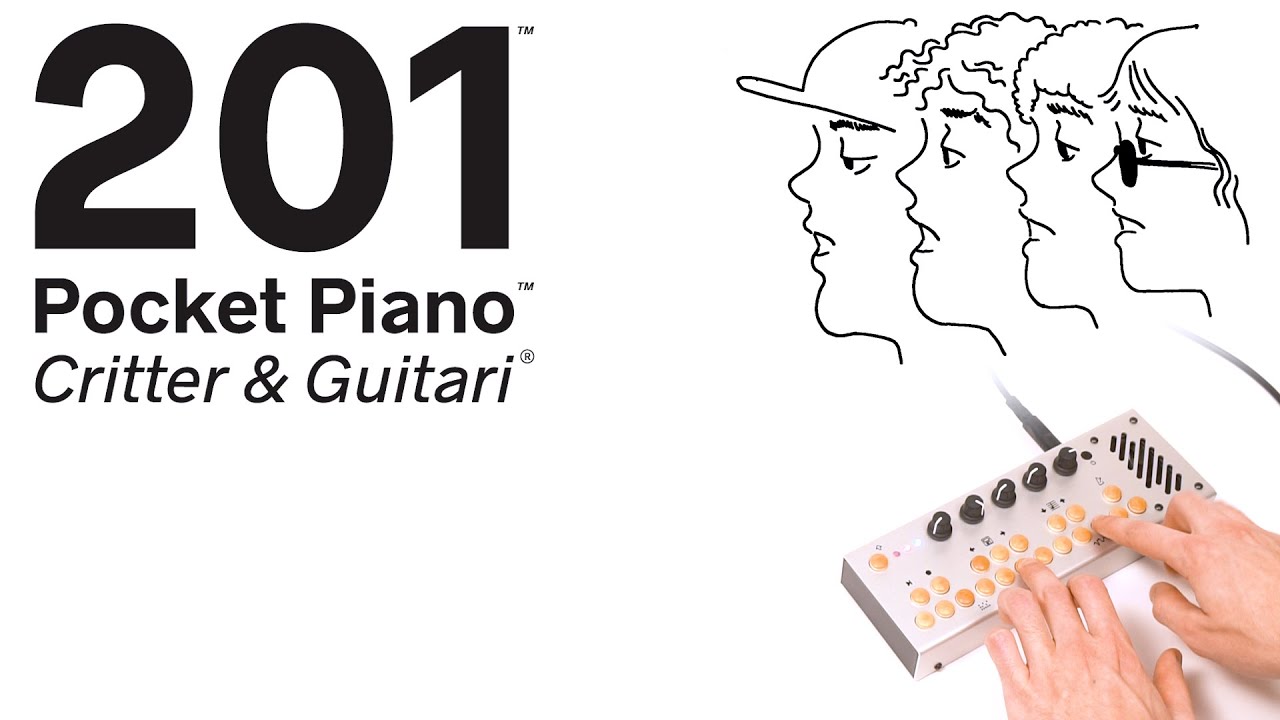 Reserve your 201 today: 201 Musical Synthesizer by Critter & Guitari — Kickstarter
Only 11 days left of the campaign!
Need a holiday gift? The 201 is perfect for musical joy!
Order a 201 from our Kickstarter and we'll send you a gift card so they'll know a 201 is headed their way!

Demo video of our 201 Pocket Piano Gift Card in action!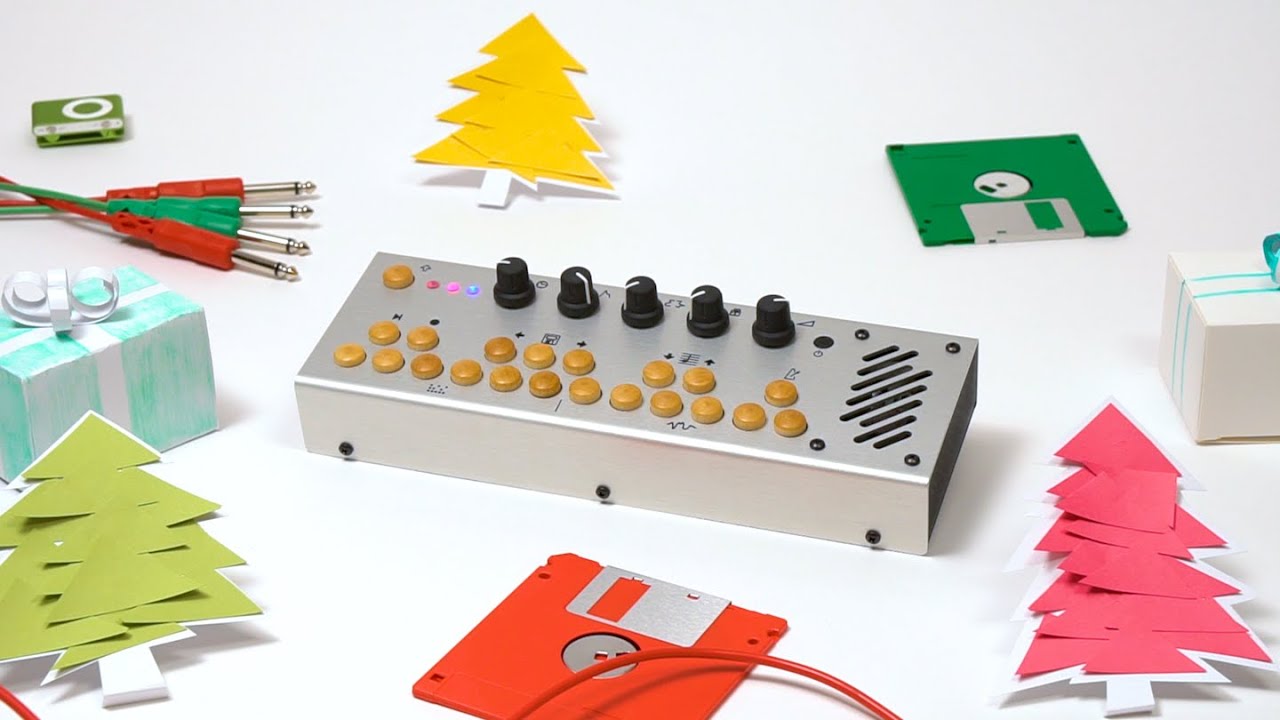 Having fun with the EYESY & 201!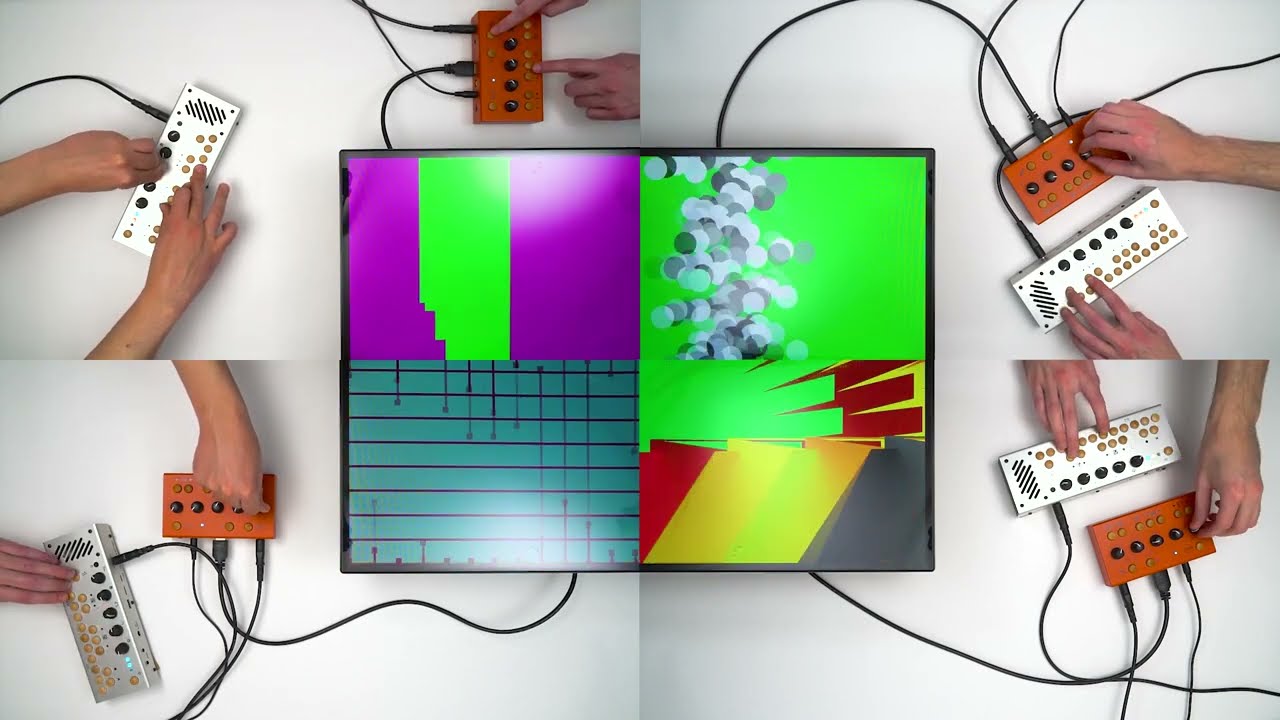 Six days left of our 201 Pocket Piano Kickstarter!

The description of the 201 PP says it can be programmed in PD but it also says that the knobs always do the same thing. Does that mean it isn't possible to change the function of the knobs in a PD program?